About Chicane School of Motoring
Chicane School of Motoring is an independent driving school based in Beckenham, in the London Borough of Bromley. We offer driving lessons, motorway lessons, refresher courses and Pass Plus courses to people in Beckenham, Bromley and the surrounding areas of South East London and North Kent.
Founded by David Walkley in January 2010, Chicane School of Motoring coaches you to succeed in both your theory and practical driving tests. Learning to drive is a valuable life skill; we will help you every step of the way so that you become a confident and safe driver.
We offer driving lessons of 1, 1.5 or 2 hours' duration during weekdays, weekday evenings and on Saturdays. We recommend you vary your lesson times as far as possible, to experience driving at different times and in varying driving conditions. You will find that driving in rush hour traffic, in the rain or in the dark quite different to driving on a sunny weekday morning!
Meet our Driving Instructor
David Walkley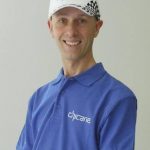 Chicane's founder, David Walkley, has been a fully qualified Approved Driving Instructor (ADI) since December 2004 (ADI number: 287184). He began his journey as a driving instructor with the British School of Motoring (BSM) before setting up Chicane School of Motoring in 2010.
David knows the local area very well, having lived in West Wickham and Beckenham all his life. He studied for a HND in photography at North East Surrey College of Technology (NESCOT) and initially worked in digital printing. However, he has always had a love for driving (he commuted daily to NESCOT, near Epsom, as a student) and decided on a change of direction to become a driving instructor, qualifying in December 2004. 
As well as his ADI qualifications, David invests in his Continued Professional Development and passed the Institute of Advanced Motorists' advanced driving test in 2009. He passed the RoSPA (Royal Society for the Prevention of Accidents) advanced driving test in 2011, which is the highest civilian driving test you can take, and has held the Gold level since 2014.
When not behind the wheel, David still enjoys photography. He also loves ballroom dancing and he plays table tennis in the Sevenoaks League.